Welcome
Problem Memorials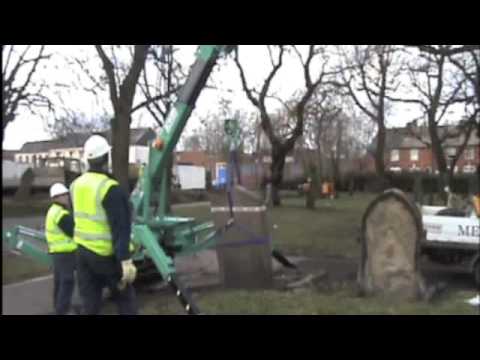 Most established cemeteries and churchyards have a certain amount of very old, sizeable and quite potentially unsafe memorials and large monuments.
We provide the complete service regardless of the size or type of memorial you may have concerns with or the number of memorials – from individual memorials to whole cemeteries – we can provide you a solution to your memorial stock Health & Safety headaches.
What is the importance of these older memorials?
They are an important heritage aspect of any burial ground – with significant historic value.
They are beautiful pieces of Memorial Art which add to the value of Memorial Stock as well as the visual and cultural aspects of burial grounds.
Ultimately they remain what their original intention was – a long lasting memorial dedicated to the memory of a person or family that deserves to be respected and preserved.
What are the problems associated with these memorials?
Very large, heavy, sizable, awkward, delicate structures.
Potentially extremely dangerous / hazardous due to their height & size.
Difficult to know how originally constructed or where potential weak points are.
Often constructed on brick graves / vaults with the potential for collapse.
Lack of trained, experienced staff to assess the risk and deal with any potential problems.